CraftNOW Philadelphia unites the leading institutions, artists and patrons of Philadelphia's craft community to celebrate the city's rich legacy, its internationally-recognized contemporary scene, and its important role as an incubator for arts based in wood, clay, fiber, metal and glass.
Statewide Pilot in WHYY
WHYY's Peter Crimmins interviews Leila Cartier of CraftNOW and Danielle Ruttenberg of Remark Glass about shaping independent artisans into a business network through the KACEE initiative and statewide partnership with Pittsburgh's Creative Business Accelerator. 
Artist and Maker Directory
This introductory guide of local artists and makers illustrates why Philadelphia is a renowned urban center for contemporary craft. Shown in world class museums and found in grassroots movements, artisans are able to draw from a wealth of accessible resources in the city.
CraftNOW Create - Summer Camp!
Together with Philadelphia's Department of Parks and Recreation, CraftNOW Create is expanding to their summer camps. Thanks to this collaborative, CraftNOW is bringing the wonder and imagination of the craft studio into over one hundred Philadelphia neighborhood rec centers. 
CraftNOW activates the city in conjunction with the Philadelphia Museum of Art Contemporary Craft Show throughout the month of November. In 2021, CraftNOW presents the theme Environmental Effects to examine how communities and interiors shape our experiences, when sustainability issues are expressed through craft, and the greater impact of our contemporary material culture.
Experience craft and design by 195 of the best artists in the United States with even more international guest artists, November 5 – 7, 2021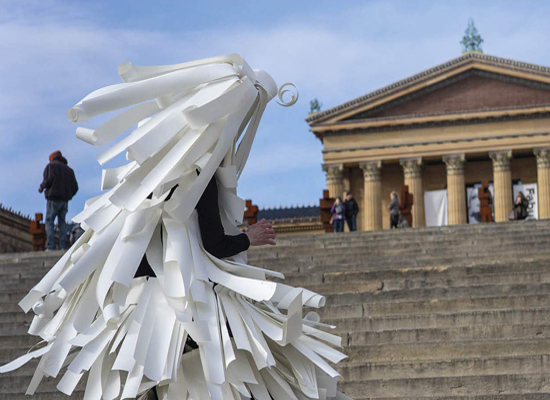 Order a copy of Craft Capital: Philadelphia's Cultures of Making edited by Glenn Adamson and photography by Jessica Kourkounis
We invite you to explore the many institutions and individuals that contribute to Philadelphia's thriving contemporary scene 
CraftNOW Philadelphia is made possible through a collaborative partnership
with The University of the Arts serving as our fiscal agent.