CraftNOW Philadelphia unites the leading institutions, artists and patrons of Philadelphia's craft community to celebrate the city's rich legacy, its internationally-recognized contemporary scene, and its important role as an incubator for arts based in wood, clay, fiber, metal and glass.
CraftBLAST!
Join us at the new home of Moderne Gallery for a fun evening with delicious food and drink while connecting with the leaders and innovators of Philadelphia's craft community. 
CraftNOW activates the city in conjunction with the Philadelphia Museum of Art Contemporary Craft Show throughout the month of November. In 2022, CraftNOW presents the theme Public | Private to examine how handmade elements and crafted objects communicate whether architectural space is shared or private, and to explore which processes and aspects of their creative identities artists choose to share with their audiences.
Experience craft and design by 195 of the best artists in the United States at the PA Convention Center on November 11 – 13, 2022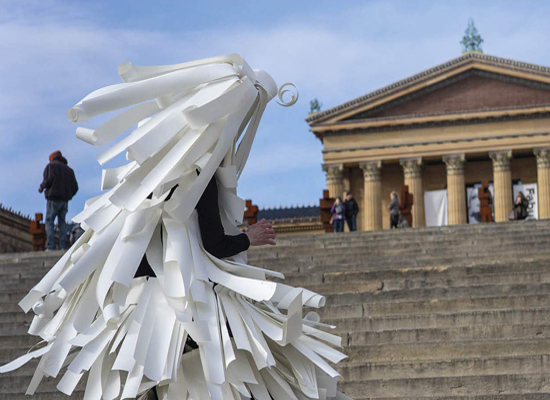 Order a copy of Craft Capital: Philadelphia's Cultures of Making edited by Glenn Adamson and photography by Jessica Kourkounis
We invite you to explore the many institutions and individuals that contribute to Philadelphia's thriving contemporary scene