Tours of NextFab and The Neon Museum
with Online Auction
Join us for CraftNOW Philadelphia's 2021 Fundraiser! 
This special auction and in-person tours unites Philadelphia's best-known artists and showcases one of the city's newest creative spaces. Proceeds support our CraftMONTH programming, economic development initiatives, and youth education.  
The auction opens November 1 and will close at 9:00 p.m. EST on November 17, following in-person tours of NextFab and The Neon Museum of Philadelphia, both located at 1800 North American Street. Select auction items will be on view during this event. 
– NextFab's new location is destined to become a creative hub for multiple businesses with its more than 30,000 square foot space, which includes unique and state-of-the-art wood, metals, jewelry, textiles, and 3D printing studios. 
– Several makers will be onsite giving demonstrations and available to answer questions about their work and process. 
– Founder of The Neon Museum of Philadelphia, Len Davidson, will give an insider's view of the collection, which contains 120 iconic signs and was forty years in the making. A group exhibition will be on view featuring The Dumpster Divers entitled Alchemy Illuminated: The Art of Crafting Trash.
– Following your tour, enjoy a complimentary drink in the new onsite restaurant Sor Ynez. Anyone wanting to stay for dinner will receive 10% off their check and should email Sarah Lam at sarah@sorynez.com for reservations.
– Your drink ticket doubles as a raffle entry for a gift basket from DiBruno Bros.!
Space will be limited for the tours. Masks and proof of vaccination will be required.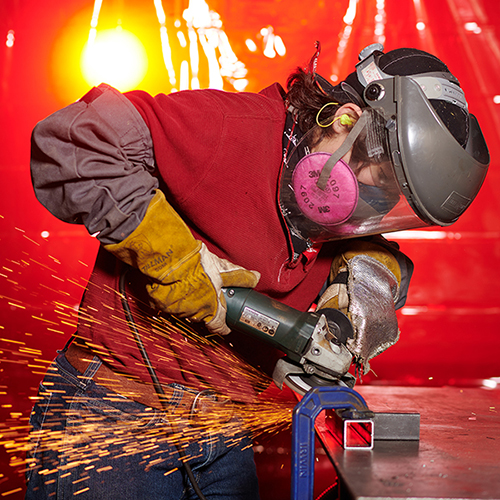 CraftNOW Philadelphia spotlights the artists and institutions that make up Philadelphia's thriving craft community through this online auction. Below are several highlights from the auction available online until 9 p.m. EST on November 17. Register and bid by visiting CraftNOW2021.givesmart.com
Artists and organizations have been invited to retain 50% of auction proceeds, and many have generously chosen to donate their contribution in full.