Saturday, November 5, 2022
10am – 1pm
Smith Memorial Playground
3500 Reservoir Drive, Philadelphia
Questions?
Craft steps out of the studio and into the hearts of Philadelphians with CraftNOW Create!
This year Smith Memorial Playground has invited us to host CraftNOW Create outside on their beautiful campus Saturday, November 5, from 10am-1pm. Demonstrations and take-home kits will be set up on their wrap-around porch and immediately in front of the Playhouse.
Up to 100 kids will be accommodated each hour. Enjoying the playhouse and playground will also be encouraged!
CraftNOW Create 2022 is funded by the Joseph Robert Foundation
Most projects are ideal for elementary-aged students. Details for our 2022 program are available below.
Worry Dolls
Kids will wrap small sticks with different yarns to create worry dolls, little friends that sit under your pillow and protect your dreams.
Sami Bracelet
Learn about the Sami people with this bracelet craft that incorporates traditional Sami colors and patterns.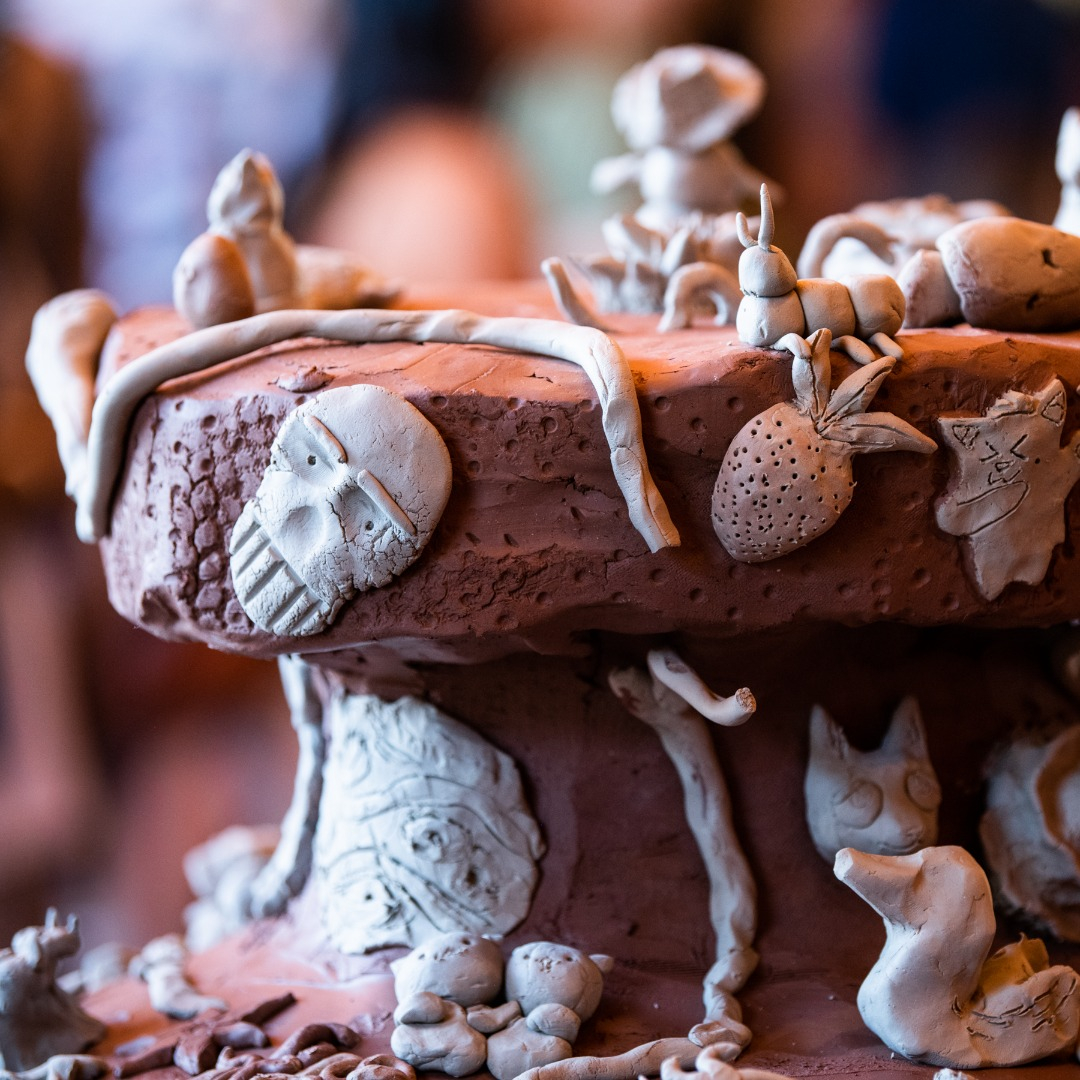 Group Sculpture
Imagine, create, and collaborate on an enormous clay sculpture with teaching artists from The Clay Studio!
Crafted Paper Quilts
Learn how to dye paper using plants, then transform your creations by collaging and weaving them into one of a kind paper quilts!
Dream Planting
Join in on making plantable seed paper inspired by Rose B. Simpson.
Hojalata Tin Art Ornaments
Make your own colorful, embossed tin art ornament inspired by Mexican hojalata.
At last year's CraftNOW Create, 300 take-home kits were put together for students visiting Smith Memorial Playground.
At the 2020 CraftNOW Create, 500 take-home kits were put together each containing 7 different activities. The kits were made available for pick up at 16 locations, which included partner galleries, retailers, schools, and community centers.